Front Zipper Bra Instantly lifts and provides the greatest possible chest support with NO underwire, NO steel ring.
Smooth & Hugging Support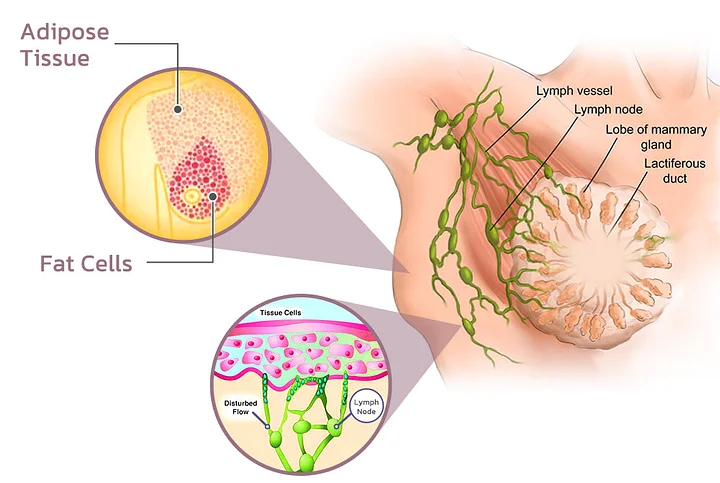 Designed with your bust in mind, this full-coverage bra with a pretty plunge in the center and a soft side-hugging lace lifts and help the armpit fat push back to the breast to make it look bigger and push it up to get a perky, full, and busty look that all of us have always been wishing for.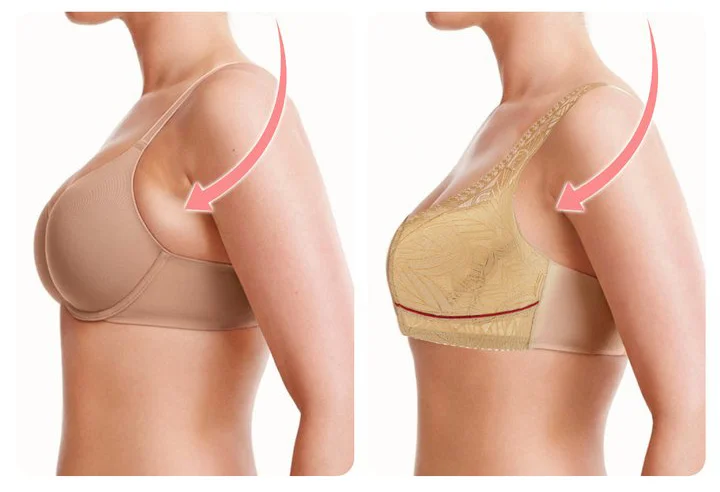 Our zipper bra is believed to push arm and sub-mammary fat back into your breasts, helping your muscles return to their proper position for a slimming effect. It also helps to improve blood circulation, and the lymphedema that is controlled by the elastic material used in the bra can also reduce fat gain and stops the sagging of the breasts.
What Are The Benefits Of Wearing The Front Zipper Bra?
If you are tired of having to wear your bra all day or still too anxious to get home to get rid of it. If so, you're probably wearing the wrong bra. Wearing a bra should not cause discomfort. On the contrary, it must be a piece that we feel good about, integrating perfectly with our morphology, like a true partner.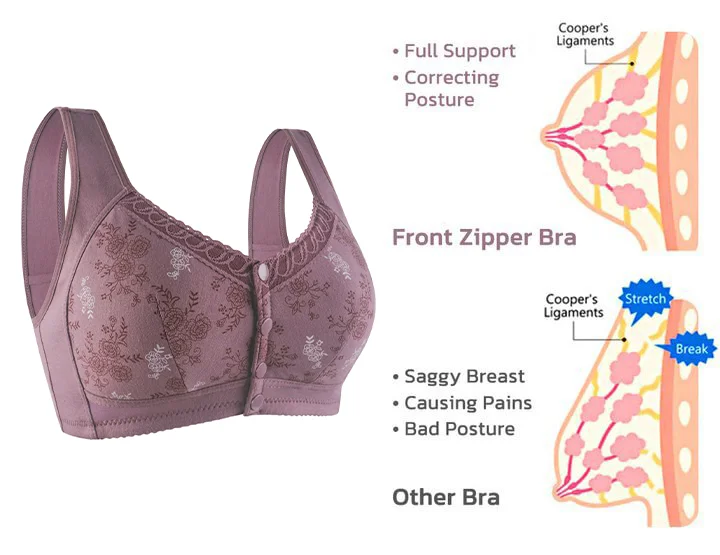 An independent study shows that daily use of an underwired bra increases the risk of breast cancer. That's why thousands of women have chosen Front Zipper Bra to preserve their health.
Lift & Activate Your Breast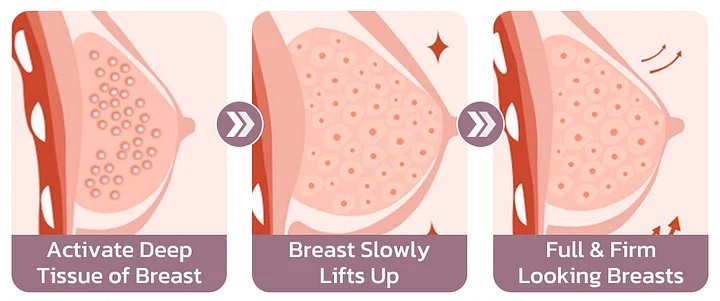 From the half cup to the full cup, you put all the effort and care into the improvement and comfort of the bust. The Front Zipper Bra provides instant sculpting of breasts shape & contour against sagging, creating a perkier & smoother shape with full support.
Breathable & Comfortable Design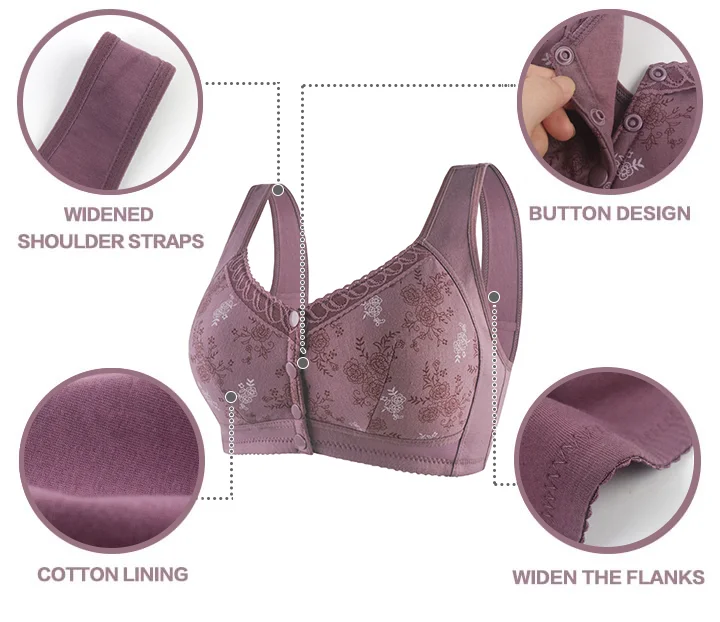 Did you know? Women can get as high as 100-113 degrees Fahrenheit while wearing a Bra in the summer. Thanks to the temperature-regulating abilities of the Front Zipper Bra, you can stay cool at all times. Say goodbye to sweltering heat and streaks! Enjoy more comfort every day.
What Makes This Bra The GREAT CHOICE?
✔ Ultimate Breast Lifting
✔ Improves Blood Flow To Reactivate Cell Renewal & Enhance Skin Elasticity
✔ Restore Youthful & Pert Breasts & No More Saggy, Flappy Breasts
✔ Enhance Breast Health
✔ Unique Wide Lace Strap To Perfectly Suit Breasts In All Sizes
✔ Figure Hugging Comfort Design
✔ Front Closure For Easy Put On & Take Off
✔ Ultra Breathable Fabric
✔ Wireless Chest Support
Here are some of our happy customers: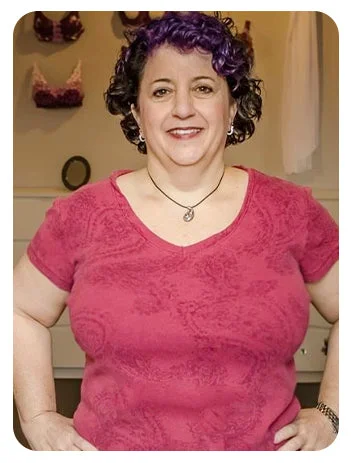 "I am absolutely thrilled with this Front Zipper Bra to remove lump bulges on my armpits. I've tried dozens of bras but none worked better than this, being at this age its a struggle every time I need to go out and wear a bra. That's why this front zip bra is truthfully a blessing for me, I can easily lock it without straining my hand on my back every damn time. I can feel its comfort every time I'm wearing it! Thank you from the bottom of my heart!" - Rossi Jones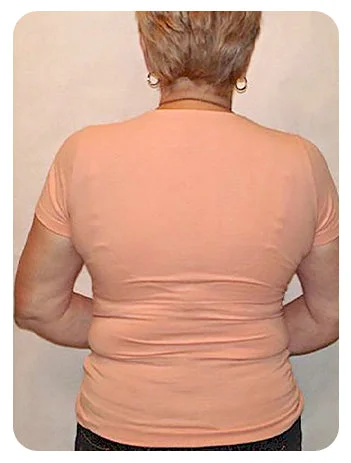 "I've been using this Front Zipper Bra for a few weeks now! And my god it's the best purchase I made ever, its convenience was really the reason I bought this, it was so easy to wear and my breasts are noticeably higher! Plus it's seamless so I can wear it with any of my clothes. My bras are starting to feel much snugger, and my tatas have increased in volume and lift! I'd like to buy more and only use this as my daily bra. Wearing a bra every day is now effortless for me. I'm extremely happy with this product!" - Celine Rooney