Features:
Wide shoulder strap design: Widened shoulder strap, comfortable and reducing pressure. Enhance elasticity, there will be no strangulation, and keep the skin smooth.
Three-dimensional design: three-dimensional cutting on the chest, plastic chest support, mesh leakage (B-type bra without mesh).
Removable cotton pad: Built-in detachable chest pad, free to extract and clean, to avoid layered odor.
U-shaped beautifying back design: Breathable mesh design on the back, exhaust, and perspiration can be exhausted during exercise. A U-shaped design can keep the body unchanged.

Precautions:
1. Washing and maintenance: Washing temperature is 40℃. Do not bleach. Turn over and dry at room temperature. Ironing temperature 150℃, ordinary dry cleaning
2. Please do not mix and wash clothes of different shades and colors.
3. Do not expose to the sun under the hot sun.
Made with AIRism, loaded with comfort features to keep you dry and fresh.
In response to customer feedback, we've developed a bra that flatters the bust while limiting bounce.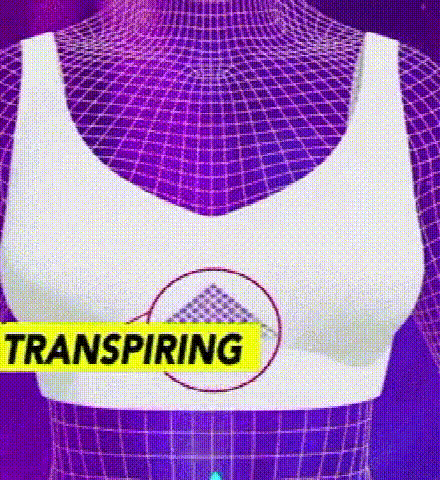 The Super-Cooling Bra is a dream to wear all year round! First of all, it has a unique material that is highly breathable and comfortable. Secondly, lots of special cooling areas provide additional cooling and ventilation, these areas allow air to flow freely to cool you.